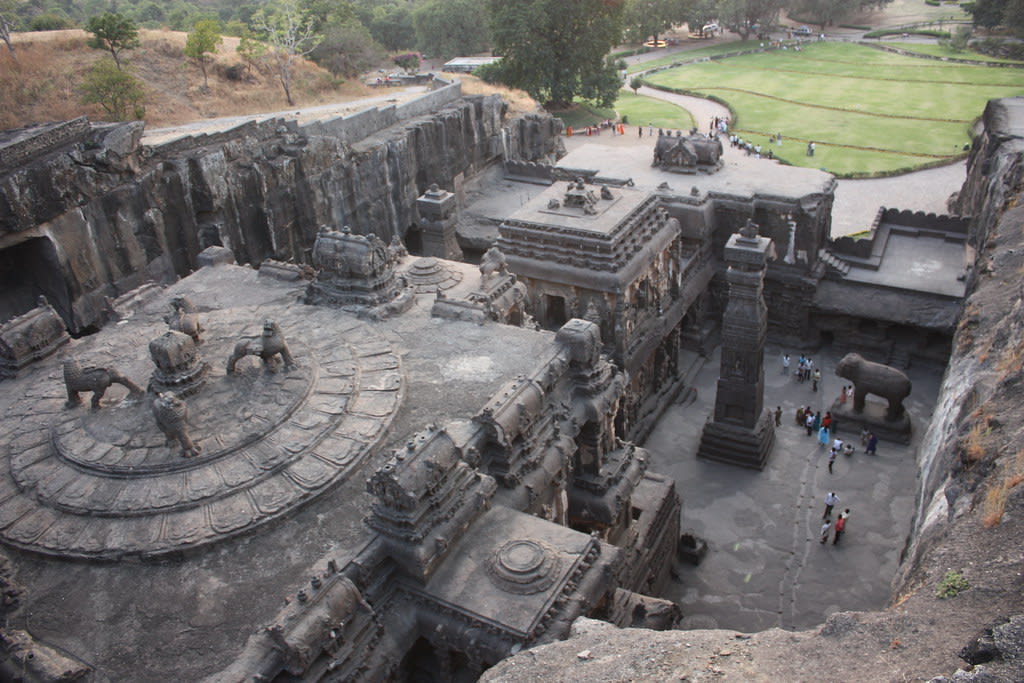 The historical place is famous for a series of 34 magnificent rock-cut temples. The city is located in the northwest of Aurangabad in Maharatsra state. Ellora is served as a group of monasteries and temples. The ellora cave temples featuring Hindu, Buddhist and Jain monuments dating back to  600–1000 CE period. It is said that caves were built during the Traikutakas and Vakataka dynasties. Some features have been damaged or destroyed of caves but it still attracts the tourists worldwide.
Flying to Ellora: Aurangabad Airport (41 km away) is nearby airport to Ellora offers domestic flights from New Delhi, Kolkata, Mumbai, Hyderabad, Ahmedabad, Bangalore
Driving to Ellora:
Read about our cars available for hire in Ellora. Learn about our drivers serving the Ellora area.