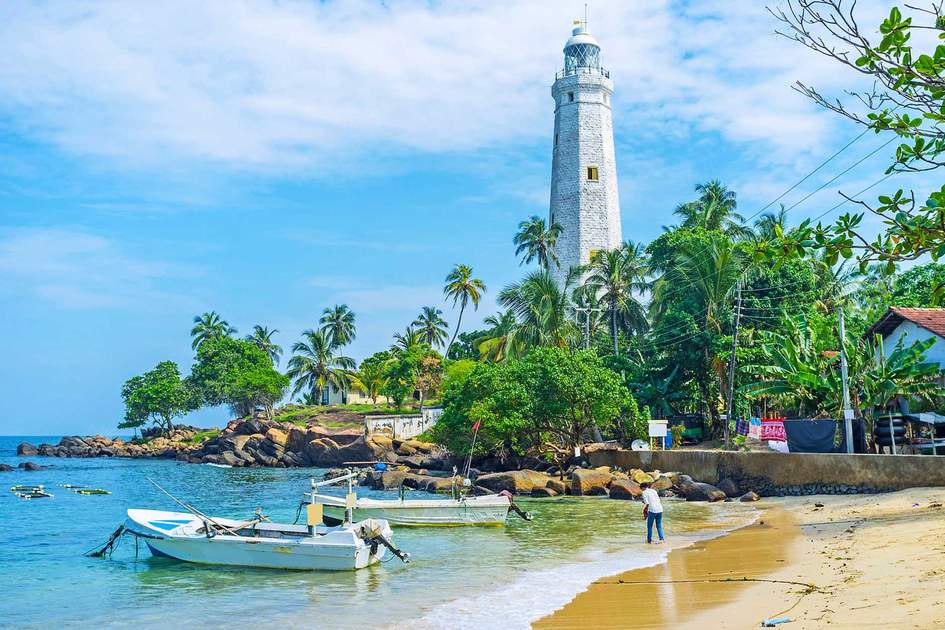 Dondra is a town situated in the Southern Province of Sri Lanka. It lies on the southernmost tip of the country facing the Indian Ocean. Muslims, Sinhalese and Tamils are the major inhabitants of the area. Dondra has several other names, such as Devi Nuwara (God's Town), Devinuwara Temple Port Town, Thevanthurai (Lord's Port) and Tenthurai (Southern Port). Dondra is an important historical religious town and has also its mentions in Culavamsa (Historical Records). There are many tourist attractions in this beautiful city which are, Dondra Lighthouse, Uthpalawanna Sri Upulvan Devalaya (Buddhist Temple), Hummana Beach, Devinuwara Gal Ge and Buddha Statue.
Flying to Dondra: Mawella Lagoon Airport (21.9 km away) is the nearest airport to Dondra. It provides domestic flights to Colombo only.
Driving to Dondra:
Read about our cars available for hire in Dondra. Learn about our drivers serving the Dondra area.