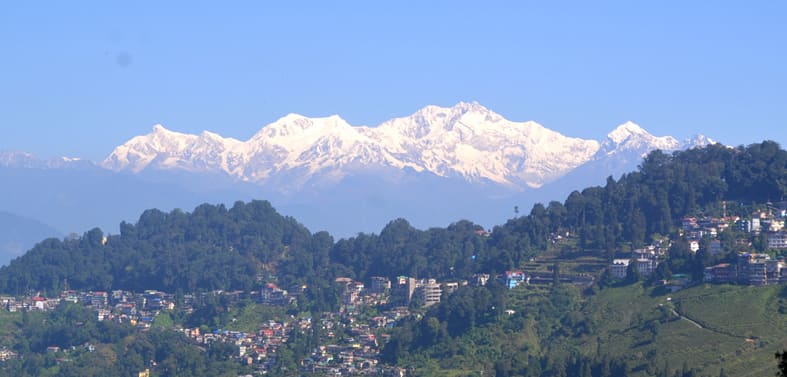 One of the prettiest hill stations is located in West Bengal of India.  It is famous for its heart capturing views of snow capped Kanchenjunga, meandering rivers, mountain slopes, lovely tea gardens, landscapes with firs, pines & ferns. One can experience the breathtaking views of  Singalila Range along with Mt.Kanchendzonga, Bhutan Himalaya and a part of Everest ranging from Darjeeling. The toy train ride is the most experienced activity in Darjeeling. Darjeeling is filled with people from Tibet, Nepal, nearby Indian states and Gorkhas. To walk around tea gardens and markets is one of the famous activities. Monasteries and zoo of Darjeeling are major tourist attractions.
Flying to Darjeeling: Bagdogra Airport (69.2 km away) is nearby airport to Darjelling offers international flights from Bhutan and Bangkok and domestic flights from Delhi, Chennai, Banglore, Lucknow, Chandigarh, Jaipur, Amritsar, Pune, Mumbai, Surat.
Driving to Darjeeling:
Read about our cars available for hire in Darjeeling. Learn about our drivers serving the Darjeeling area.