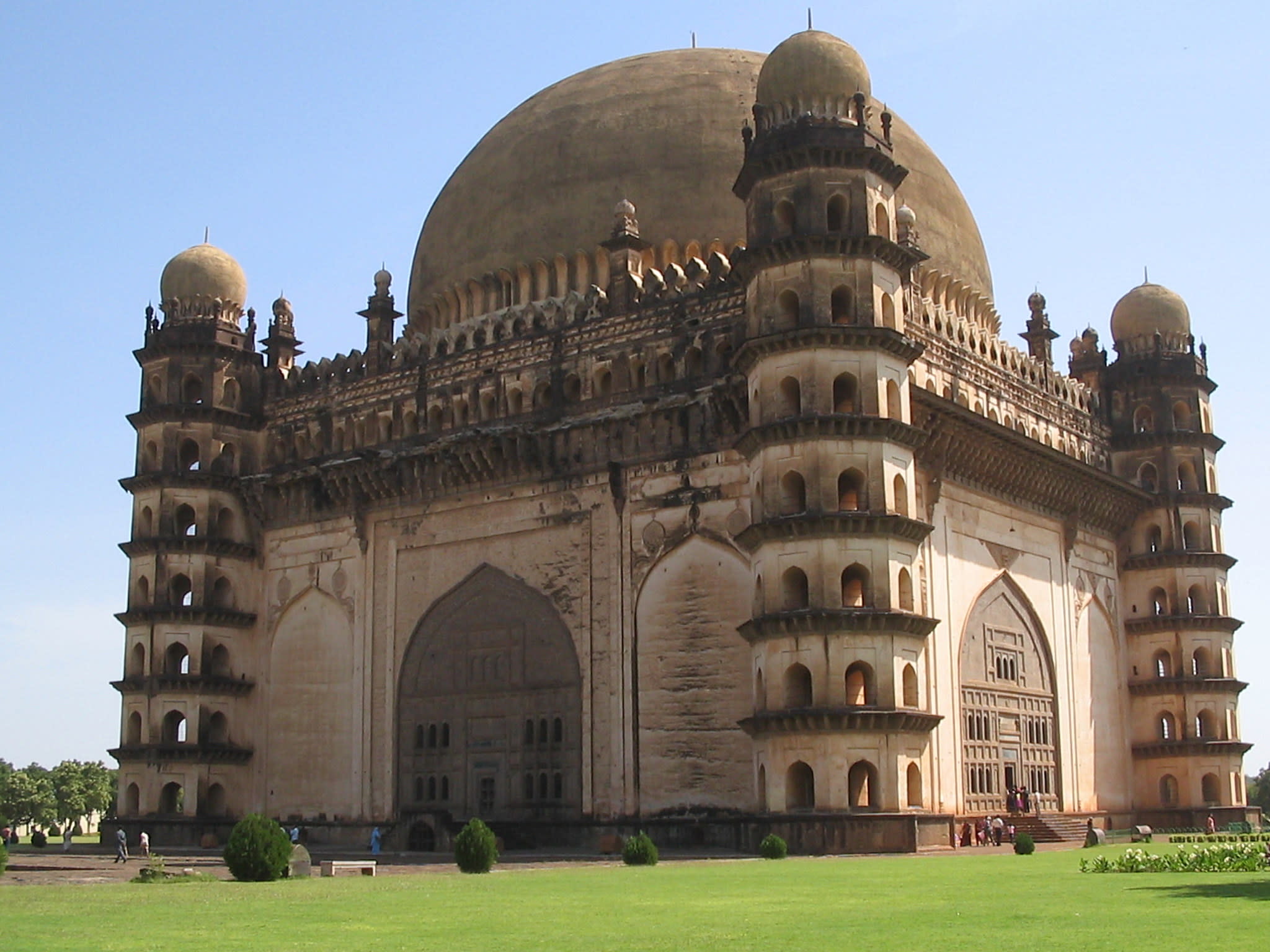 Also known as "Vijayapura", is known for the great monuments of historical importance built during the Adil Shahi dynasty. The city is famous for its rich flora and fauna, as it has a very thick cover of forest. One can notice Tigers and Panthers while roaming in the forest. Gol Gumbaz, Ibrahim Rauza, Jamia Masjid, The Citadel and Mithari and Asar Mahal are popular tourist attractions in Bijapur.
Flying to Bijapur: Belgaum Airport (199.3 km away) is the nearest airport to Vijayapura. It provides domestic flights to Ahmedabad, Bangalore, Hyderabad, Indore, Kadapa, Mumbai, Mysore and Tirupati.
Driving to Bijapur:
Read about our cars available for hire in Bijapur. Learn about our drivers serving the Bijapur area.