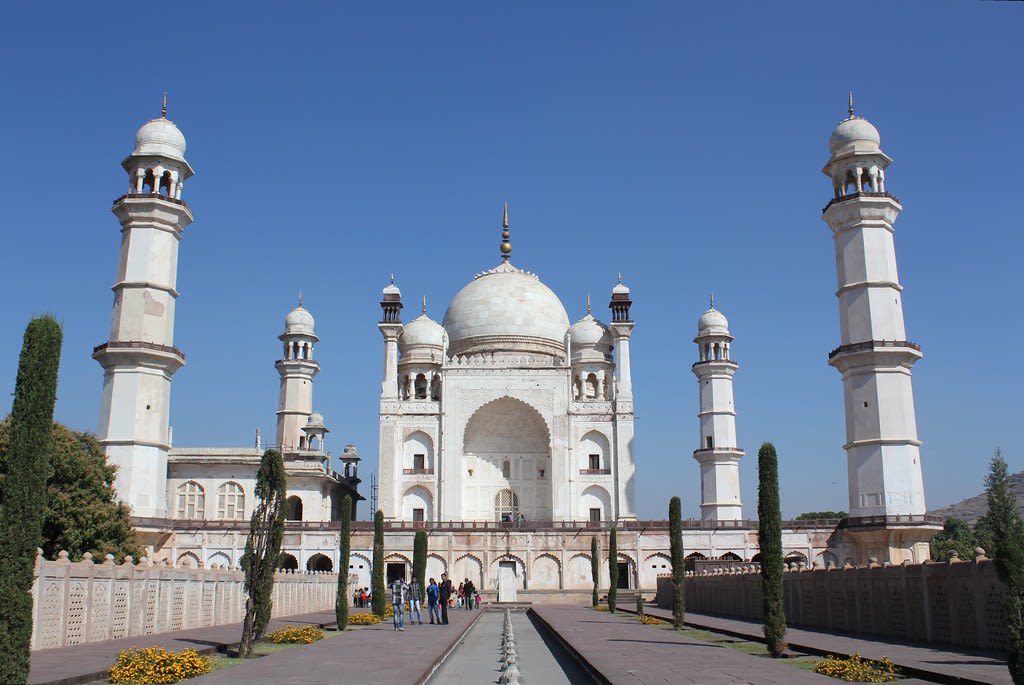 It is one of the oldest cities of India. The city, originally known as Khadki, was founded by Malik Ambar in 1610. Its name was changed by the Mughal emperor Aurangzeb, who built the Bibi Ka Maqbara tomb near the city as an imitation of the Taj Mahal in Agra. Aurangabad is famous for its Ajanta' and 'Ellora' Caves, The Ajanta Caves were built by the Satavahana, Vakataka and Chalukya dynasties between the 2nd and 5th century. It is also known as "City of Gates" and has  more than 52 gates. The city is also famous for its Pan(Betel Leaf Stuffed with many ingredients), the pan ranges from INR 15 to INR 5000.
Flying to Aurangabad: Aurangabad Airport (5.9 km away) offers domestic flights from New Delhi, Kolkata, Mumbai, Hyderabad, Ahmedabad, Bangalore
Driving to Aurangabad:
Read about our cars available for hire in Aurangabad. Learn about our drivers serving the Aurangabad area.