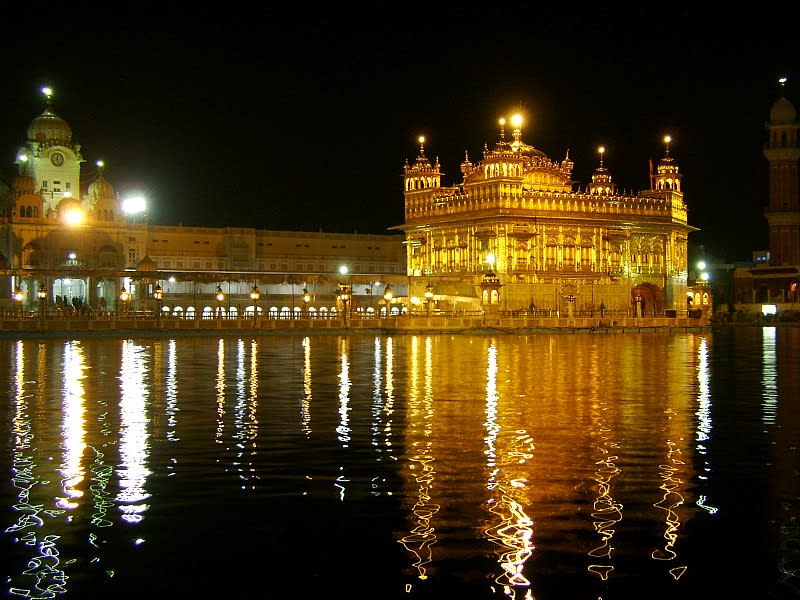 Amritsar, city, northern Punjab state, northwestern India and is also border to Pakistan 15 km away. Amritsar is the largest and most important city in Punjab and is a major commercial, cultural, and transportation centre. It is also the centre of Sikhism and the site of the Sikhs' principal place of worship—the Harmandir Sahib, or Golden Temple. Its not only the home for hundreds of thousands of Sikhs but also is the chief pilgrimage destination for Sikhs living elsewhere in India and abroad. The principal focus for those pilgrims is the Golden Temple and its complex of several adjacent buildings located around the tank.
Flying to Amritsar: Amritsar Airport is 11 km away from the main city. It offers an inernationl flights to Lahore, Ashkhabad, Kaula Lumpur, Singapore, Dubai, Doha and Birmingham. Domestic flight are Delhi, Mumbai, Kolkata, Chennai, Bangalore, and Jammu.
Driving to Amritsar:
Read about our cars available for hire in Amritsar. Learn about our drivers serving the Amritsar area.